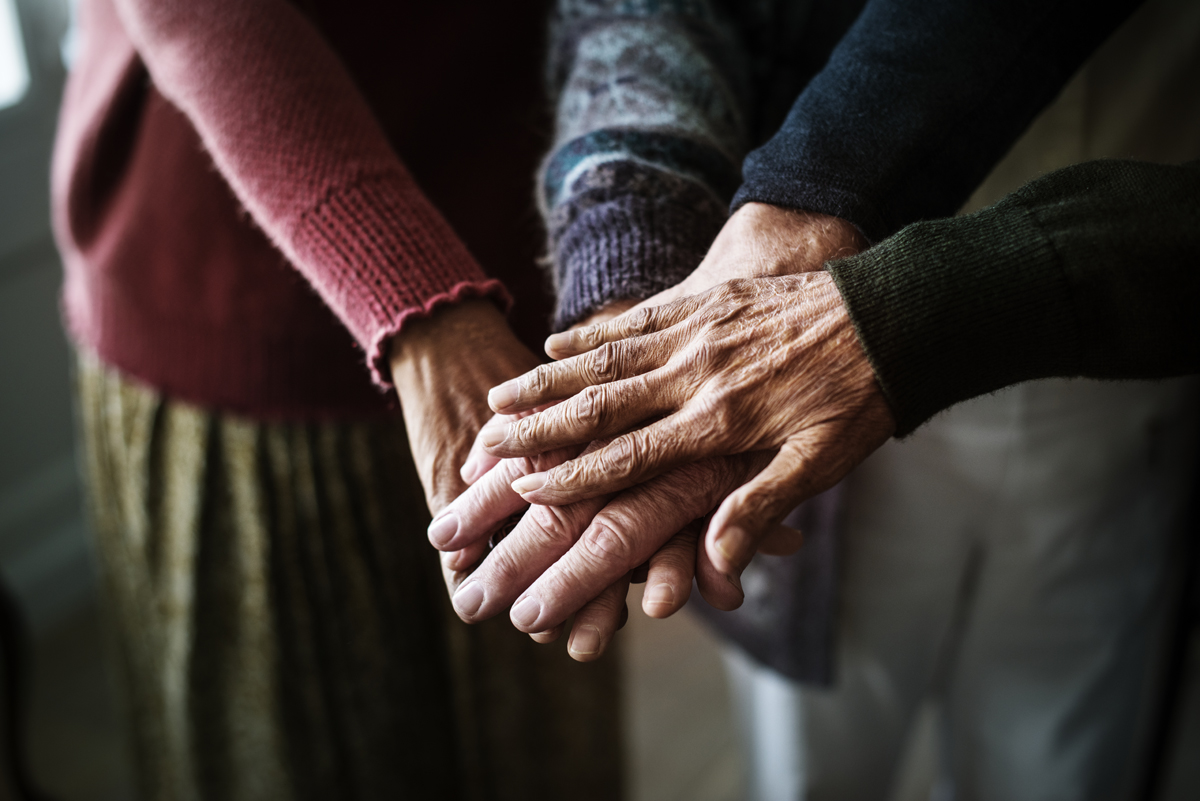 There are six common levels of care available for seniors today. Let's take a look at them all, from in-home care all the way to nursing homes.
In-Home Care
In-home care is intended for seniors who need help in and around their own homes. Typically, these individuals seek daily check-ins and assistance with medication/personal care. Assistance is needed even though these seniors still possess the physical and mental capabilities to survive on their own.
The benefits of this level of care include medical and daily assistance, along with the ability to stay in a comfortable environment. In-home care usually does not last a long time, though. Most seniors that receive in-home care eventually transition to independent or assisted living care communities.
Independent Living
Independent living is a housing arrangement for seniors who have reached the age of 55 and up. However, there are a few exceptions to this. Housing for seniors vary in types, such as apartment living to free-standing homes, including retirement communities. Independent living housing has a friendly atmosphere, allow seniors get around with ease, are more compact, and any maintenance and/or groundwork is taken care of.
Nearly all communities for living independently offer their residents various programs and activities, amenities, and various other services.  Housing for independent living usually include clubhouse and/or recreational centers allowing seniors a chance to interact with others in the community. Independent living also offers community participation in arts, crafts, gatherings on holidays, educational classes, movie nights, among many other community activities.
Assisted Living
Assisted living was a rather new concept just 25 years ago, but today it is one of the quickest growing options in long-term care for seniors. Facilities for assisted living has a large variety of services, providing senior housing solutions for the adults that are still able to live independently and only require certain assistance. Many seniors fin that the option of assisted living offers the amount of care needed for them to continue flourishing in the new stage of life.
There are many communities which charge basic rates to cover all of their services, with extra fees for specialized services. The majority of assisted living communities will charge monthly rates, but have a long-term option as well. Usually, the base rate will cover only room and board with a daily meal service, which is determined by the assisted living community. There are times where entrance fees, laundry, deposits and housekeeping fees apply. However, as these vary at each community, it is significant that you request the individual details from each of the communities you look at, including costs and services.
Respite Care
It's perfectly normal for you or a loved one to be a bit apprehensive about transitioning to assisted or independent living communities. For many seniors, respite care represents the perfect middle ground between in-home and assisted living care. Respite care is designed for seniors in flux regarding their future living situation. This care could last anywhere from one month to one year. Respite care can be seen as a test run to gauge what level of care an individual may want to receive in the future.
Memory Care
Dementia and Alzheimer's are the most common memory loss conditions that are included in memory care. This type of specialized care spans through a large availability of services that depend on the severity of the symptoms that a person has such as requiring secure settings to prevent elopement.
Memory care will go beyond what is normally offered in assisted living. Housekeeping, meal prep, laundry services are given but the level of assistance that is needed with daily activities will be increased. Often times, daily activities are created to allow the person to reconnect with favorite interests of hobbies. In recognition of the care challenges for dementia or Alzheimer's, these communities may only give memory care, or with cases of continuing care communities, have neighborhoods just for residents that require memory care. Often times it is these communities that have design elements that research has shown to lower the stress in those who have dementia or Alzheimer's.
Nursing Home
Nursing home care is the most concentrated living situation for today's seniors. Without a doubt, nursing homes provide more invasive caregiving than any other senior community. Seniors that require frequent hospitalizations, with conditions only worsening, should opt for nursing home care.
Find Quality Assisted Living With SLS Communities
If you're looking for the very best assisted living in Phoenix; SLS Communities can help!  We have 5 locations in the Phoenix Valley that seniors and their families can choose from for assisted living services.   With great amenities such as meticulously manicured landscaping, pools, theater rooms, on-site salons, and much more SLS delivers seniors the very best assisted living services in Phoenix, Arizona.
Check out our locations below
For more information about assisted living and senior living services please call 480-348-0300.