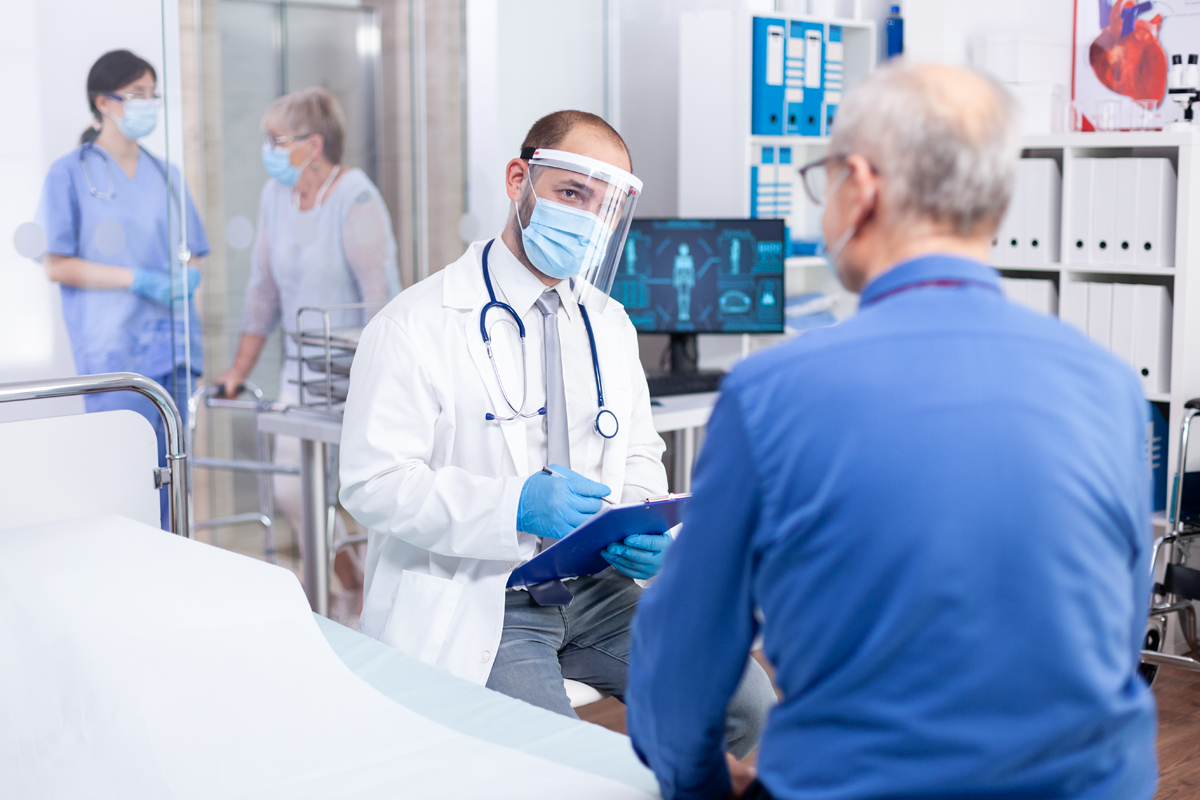 All citizens, especially seniors, are still living through some very dark days thanks to the Coronavirus pandemic. Now that a vaccine is ready and available, though, how will it be distributed? If you are searching for "who gets covid vaccine first," then this post will provide you with the CDC's recommendations for a vaccine rollout.
CDC Vaccine Recommendations
Due to supply, the distribution of the COVID-19 vaccine is limited at first. The CDC has provided recommendations to federal, state and local governments about which citizens should receive priority for vaccinations. These recommendations from the CDC are based on the thoughts of Advisory Committee on Immunization Practices (ACIP), which is an independent panel of experts regarding medical and public health matters.
While the CDC makes recommendations for vaccine priority, each state has its own plan for the ongoing rollout. It's up to each state to prioritize who gets the vaccine first. The CDC urges all interested parties to contact their local health department for more information on vaccine distribution.
COVID Vaccine Schedule
CDC recommendations were made with the primary goals of saving lives and protecting frontline workers. These initial groups were prioritized by the CDC back in late December, 2020:
Phase 1A:
Healthcare personnel and long-term care facility residents.
Phase 1B:
Essential frontline workers. These include police officers, fire fighters, educational workers, food and agricultural workers, etc.
People aged 75+. People of this age are at a higher risk of hospitalization, illness and death as a result of COVID-19.
Phase 1C:
Citizens between the ages of 65-74.
Citizens between the ages of 16-64 with underlying medical conditions.
Other essential workers, such as transportation workers, food service, public safety, public health workers, etc.
The CDC announced vaccine recommendations will expand as time goes on.
Read more about the CDC's COVID-19 vaccine recommendations right here.
COVID Vaccine Tracker
According to the CDC, more than 13 million Americans had received a vaccination as of January 19, 2021. Of those people, over two million have received the second dose of the vaccination. Close to two million doses have been administered in long-term care facilities. A total of more than 31 million doses have been distributed throughout the United States.
Check out a map of COVID vaccine information right here.
COVID Vaccines By State
As mentioned above, each state has rolled out a specific plan for its area in regards to the distribution of the COVID vaccine. Every state was granted an amount of the vaccine in proportion to its population. As of January 15, 2021, California had received the most doses of the vaccine, with more than three million in stock. Florida, New York, Texas, Pennsylvania, Illinois and Georgia are the only other states at this moment to receive more than one million doses. California and Texas are the only two states to have surpassed one million shots given so far.
All data above according to the NY Times.
Find Quality Assisted Living Care With SLS Communities
If you're looking for the very best assisted living in Phoenix; SLS Communities can help!  We have 5 locations in the Phoenix Valley that seniors and their families can choose from. With great amenities such as meticulously manicured landscaping, swimming pools, theater rooms, on-site salons, and much more! SLS Communities delivers today's seniors the very best assisted living care services in the Phoenix, Arizona area.
Check out our locations below
For more information about assisted living and senior living services please call 480-348-0300.