Strength Training For Older Adults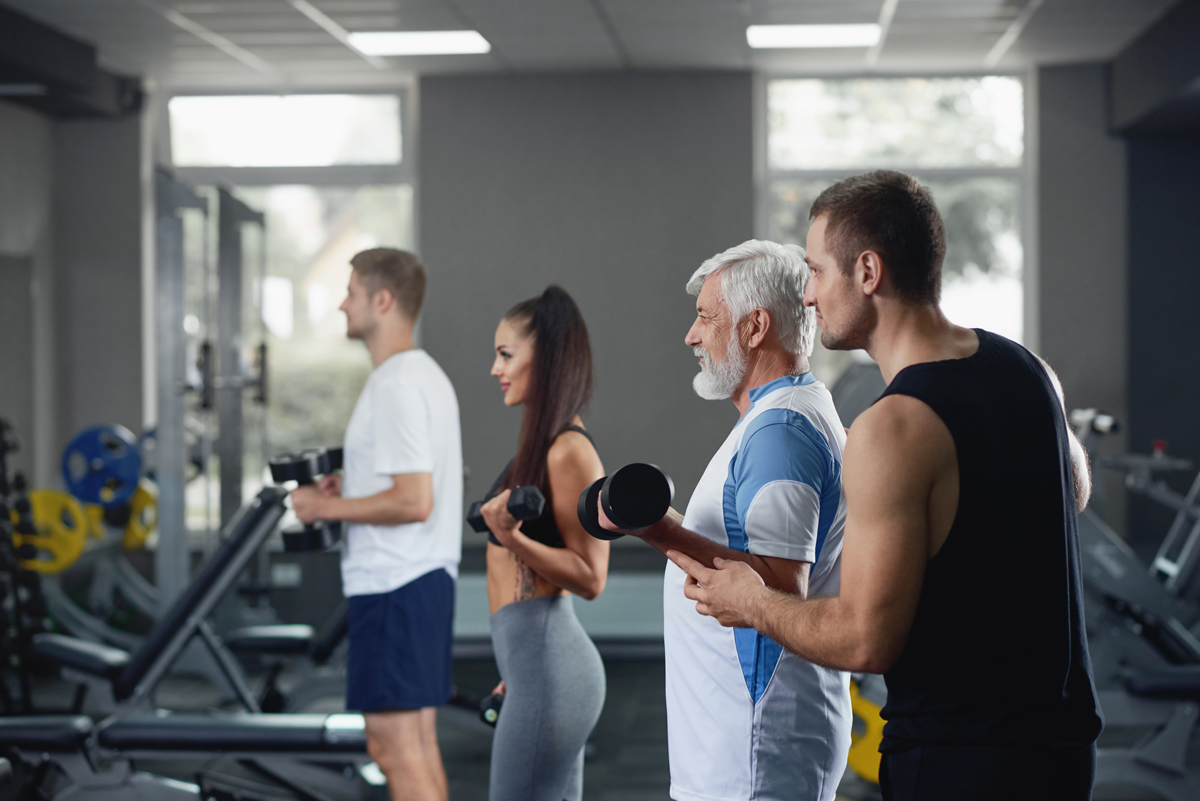 From time to time we feature an interview that is worth quoting in full. Such an interview is one with Dr. Roger Fielding on Strength Training for Older Adults. Below is the text from the interview at the News In Health website. You can find the original at: https://newsinhealth.nih.gov/2020/03/dr-roger-fielding-strength-training-older-adults
Disclaimer: You should speak with a medical professional before undergoing any exercise regime. Use proper safety precautions and have assistance available when you exercise.
NIHNiH: Are the benefits of strength training different for different age groups?
Fielding: The benefits of strength training across the lifespan are relatively similar. But as people get older, there's a progressive decline in the amount of muscle mass and muscle strength.
So as we age, I think it's even more important to consider incorporating some strength training into our physical activity routine, to either slow down the progression of that decline or to some extent prevent it from occurring.
NIHNiH: How does strength training help older adults live independently?
Fielding: There's a very close relationship between the loss of muscle strength with aging and the development of mobility limitations and poor physical functioning. As people lose muscle mass and muscle strength, they begin to develop problems with their ability to walk, their ability to get up from a chair, to climb a flight of stairs. And those changes can reach a point where people lose their ability to be living independently.
Interventions that can prevent that loss in muscle mass and strength as people age may be able to delay or prevent people from losing their independence.… The most robust type of exercise training to prevent the loss of muscle strength and the loss of muscle mass is strength training.
NIHNiH: What would you say to an older adult who feels unsure about how to start strength training?
Fielding: The first thing to remember is that some exercise or a little bit of exercise or physical activity is better than no exercise and no physical activity. So anything you can do is going to have benefits that are real and sustainable.
More and more, there are programs at local gymnasiums, local health clubs, and accessible gyms like the YMCA and other organizations that are very targeted for older people. So if people are intimidated, I would suggest they look to see if there are programs like that in their community that might be more friendly and more accessible and welcoming to their age and their demographic.
There are also some strength training activities that can be done with things like ankle weights, or using your body weight and a chair. So there are some strength training activities that don't really require specialized equipment or going to a gymnasium, that people can do to start off with.
They may ultimately progress to getting strong enough that they might want to go to a gym or a community program where there's a bit more challenge. But there are certainly things that you can do in your home that are very scalable and accessible that don't involve going to the gym.
NIHNiH: What are some tips for staying motivated with a new strength-training program?
Fielding: Ask yourself: Why do you want to do this? Like, you want to go on a four-mile hike or be able to play in the yard with your grandchildren or start playing a sport again. Goal setting can be really useful in trying to keep people motivated to stay with a program of physical activity.
It's also important to find something that you really like to do and can make part of your daily routine, activities, or behaviors. If you're somebody who absolutely loathes going to the gym, signing up for a gym membership is not going to be the right strategy for you. But getting some hand weights and some ankle weights that you can use at home, in a place where you're very comfortable, may be something that's going to get you motivated to start.
Some people really like to exercise with a friend or partner, or with a group of people. In that case, finding someone that you want to embark on a strength training program with can also be a really good way to keep you adherent and keep you motivated. The important thing is finding something that works for you.
If you're looking for the very best assisted living in Phoenix; SLS Communities can help!  We have 5 locations in the Phoenix Valley that seniors and their families can choose from. With great amenities such as meticulously manicured landscaping, swimming pools, theater rooms, on-site salons, and much more! SLS Communities delivers today's seniors the very best assisted living care services in the Phoenix, Arizona area.
Check out our locations below
For more information about assisted living and senior living services please call 480-348-0300