Funny Quotes About Aging Gracefully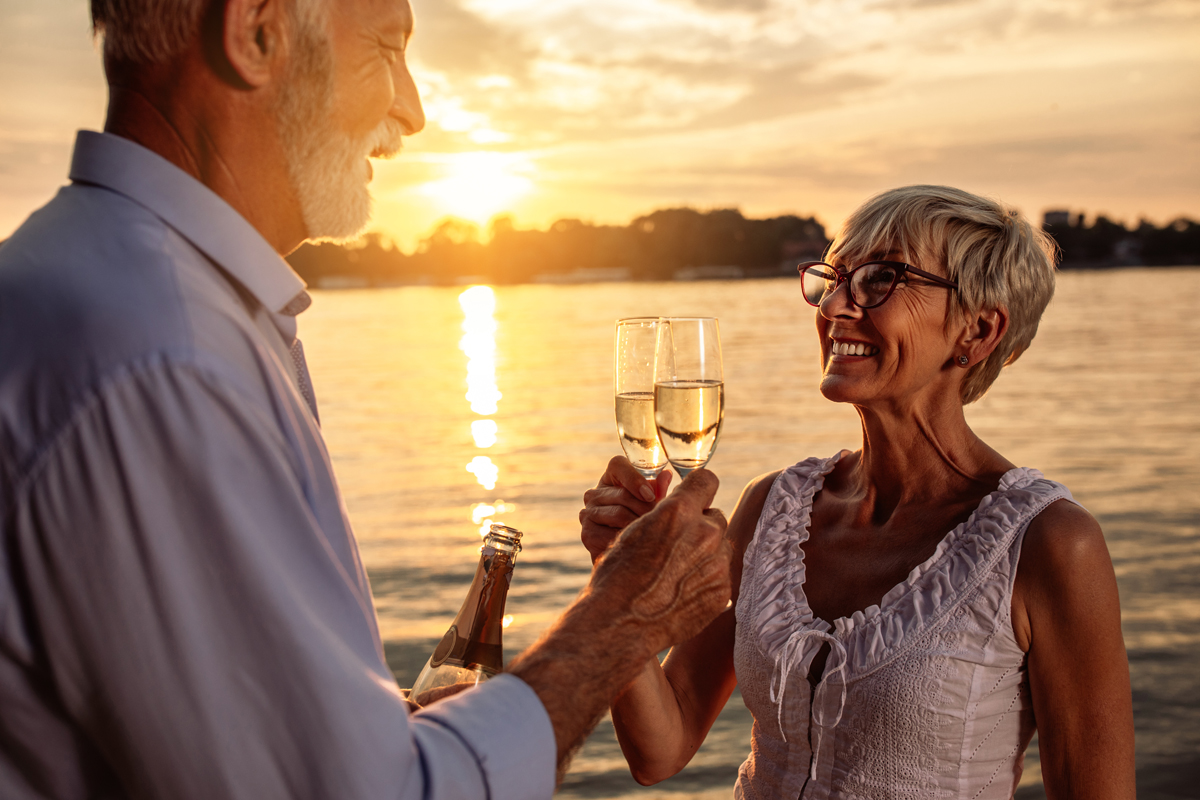 Aging gracefully means holding onto passion and always preserving a sense of humor. Here is a list of 25 funny quotes about aging gracefully for today's seniors.
Funny Quotes About Aging
"Birthdays are good for you. Statistics show that the people who have the most live the longest." – Larry Lorenzoni
"Age is a high price to pay for maturity." – Tom Stoppard
"Age is an issue of mind over matter. If you don't mind, it doesn't matter." – Mark Twain
"Old age comes at a bad time." – San Banducci
"Few people know how to be old." – Francois de la Rochefoucauld
"The idea is to die young as late as possible." – Ashley Montagu
"Life is like a roll of toilet paper. The closer you get to the end, the faster it goes." – Anonymous
"Growing old is mandatory; growing up is optional." – Chili Davis
"Life is a moderately good play with a badly written third act." – Truman Capote
"Old age is like everything else. To make a success of it, you've got to start young." – Theodore Roosevelt
"The secret of staying young is to live honestly, eat slowly and lie about your age." – Lucille Ball
"Eventually you will reach a point when you stop lying about your age and start bragging about it." – Will Rogers
"The older I get, the better I used to be." – Lee Trevino
"Old age isn't so bad when you consider the alternative." – Maurice Chevalier
"You know you're getting old when the candles cost more than the cake." – Bob Hope
"Nice to be here? At my age it's nice to be anywhere." – George Burns
"You can live to be a hundred if you give up all the things that make you want to live to be a hundred." – Woody Allen
"Wrinkles should merely indicate where smiles have been." – Mark Twain
"Don't let aging get you down. It's too hard to get back up." – John Wagner
"By the time you're eighty years old you've learned everything. You only have to remember it." – Bill Vaughan
"I'm at an age when my back goes out more than I do." – Phyllis Diller
"You spend 90 percent of your adult life hoping for a long rest and the last 10 percent trying to convince the Lord that you're actually not that tired." – Robert Brault
"Old people shouldn't eat health foods. They need all the preservatives they can get." – Robert Orben
"The afternoon knows what the morning never suspected." – Robert Frost
"The first 40 years of life give us the text; the next 30 supply the commentary on it." – Arthur Schopenhauer
More Funny Quotes
More Articles About Aging
Find Quality Assisted Living Care With SLS Communities
If you're looking for the very best assisted living in Phoenix; SLS Communities can help!  We have 5 locations in the Phoenix Valley that seniors and their families can choose from. With great amenities such as meticulously manicured landscaping, swimming pools, theater rooms, on-site salons, and much more! SLS Communities delivers today's seniors the very best assisted living care services in the Phoenix, Arizona area.
Check out our locations below
For more information about assisted living and senior living services please call 480-348-0300.