Best Retirement Communities For Active Adults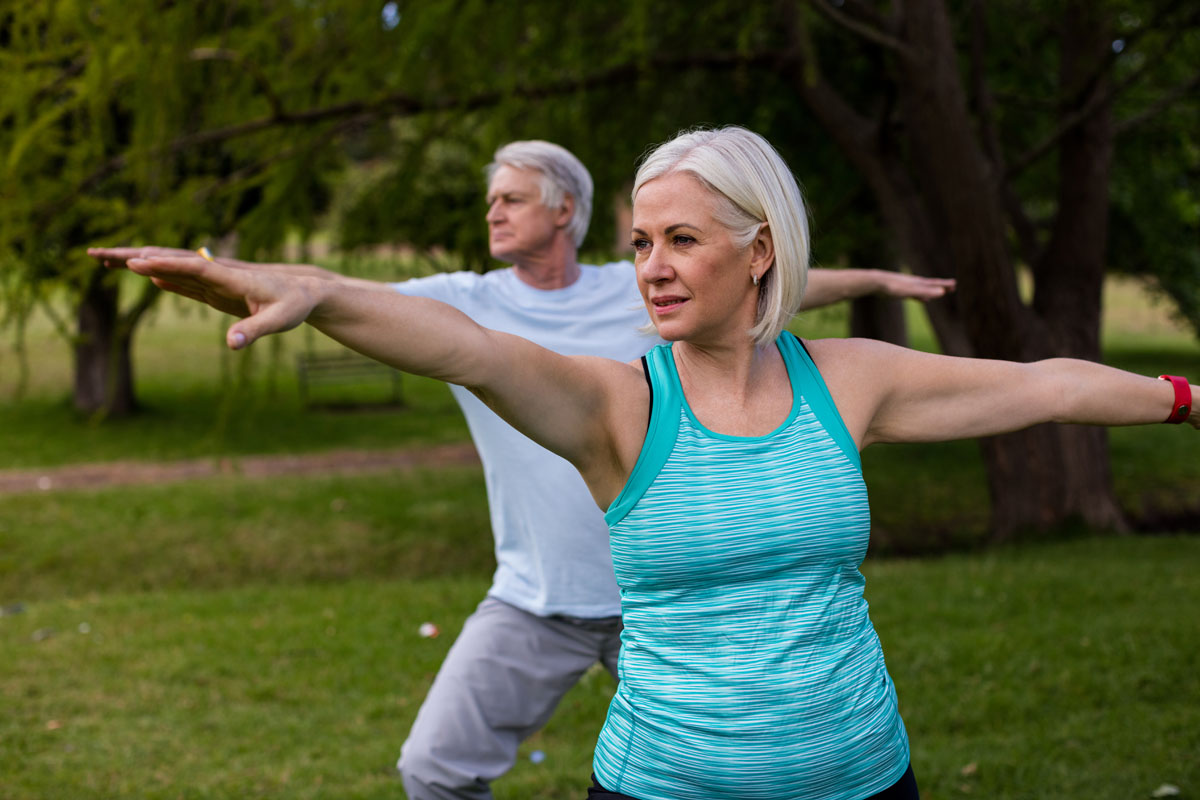 The best retirement communities for active adults have great floor plans, a strong sense of community, wide variety of activities, and easy access to entertainment, medical care, and recreation.
---
As an active adult you're looking to stay active but also enjoy a low maintenance lifestyle.
Independent living communities are the perfect solution for many active seniors.
In this post we will explore what you should expect and how to choose the right community.
---
Best Retirement Communities Include
The very best retirement communities for active adults have some hallmarks which you should watch for.  Ensuring there are these things will help you find a place that you fit into and can stay active.
Active Adult Communities Should:
Have plenty of activities to choose from to get out the door and get moving.
The apartments and floorplans should be laid out well and comfortable.
Foster a sense of community that's very strong and draws seniors into the fun.
The location is a reasonable distance to entertainment, recreation, and medical care.
The community provides you with a low maintenance lifestyle to free up time for fun.
The best options are those that include resort options like pools, theaters, and more.
Some prefer communities that are 55 and older while others like a mix of ages.
These are the key things to consider when visiting retirement communities.  Ensuring they have these thing will help you choose a place you'll love to live in and stay active.
Selecting The Best Retirement Community
Retirement communities dot the map and exist in every region of the country.  Some active seniors want to have more days of sun and warmth a year and head south to places like Florida and Arizona.  These warmer places give seniors a snow free winter that's got loads of days for outdoor activities.  The first step is to decide which region of the world you'll be most comfortable and get as many days of fair weather to bike, golf, kayak, or any active outdoor activity.
Keep in mind your favorite activities and ensure that the community you choose is close to places you can stay active.  If you're an avid cyclist you'll want plenty of roads or trails which are bike friendly.
Bike Trails, Golf & Entertainment
The Phoenix Valley is full of amazing opportunities for cyclists, golfers, and entertainment for any taste.  Parks are full of bike lanes and well-manicured landscaping.  And with nearly 300 days of sunny weather it is a haven for the golfer.  The valley is packed with world class golf courses and driving ranges.
When it comes to entertainment in the state of Arizona, you'll be spoiled.  There are many movie theaters, art galleries, sporting events, and other culture events and museums.
With this variety of options for active adults there's no surprise that Arizona is quickly becoming America's favorite retirement destination!
Tour Active Adult Retirement Communities
The best way to judge if you'll love a retirement community is to visit it!  Taste the food, walk around the property, get a feel for what is close by that you'll enjoy seeing and doing.  While you can narrow down some of your options online the best way to get a feel for community is face to face.  Consider a few of the following active adult retirement communities below.
1.      Canyon Winds
Located in the vibrant and active city of Mesa, Arizona; Canyon Winds Retirement Community is the newest and one of the most exciting opportunities for active seniors.  The upscale retirement living community offers independent living that fits the needs of the most active seniors.  With resort style dining, spacious apartments, a fitness center, theater room, swimming pool, spa, and housekeeping services you'll have plenty of activity while staff sees to your cooking, cleaning, and laundry.
2.      Sedona Winds
Nestled in the mountains of Arizona Sedona Winds Retirement Community is one of the premier locations for active adults to enjoy retirement. In addition to stunning views of wildlife and nature Sedona Winds is close to cultural centers, medical offices, golf courses, restaurants, shopping and much more!  Your independent living apartment is outfitted with a full kitchen, balcony or private patio, and there's a hair salon, barber shop, heated pool, and much more.
3.      Chaparral Winds
With many golf courses close by, loads of shops, and plenty of restaurants there's no shortage of activity to be had at and near Chaparral Winds Retirement Community.  Living in this community will include chef prepared meals, access to a swimming pool, hot tub, billiards, computer room, transportation, and the help with laundry, cooking, and cleaning you expect from your retirement community.  Allow us to take care of the chores and details while you stay active and enjoy what Arizona has to offer!
4.      Desert Winds
Desert Winds Retirement Community is located in Peoria, Arizona.  Peoria is home to great festivals, arst and culture, plenty of golf courses, public parks, baseball spring training, loads of outdoor activities, shopping, restaurants, and access to quality medical care.  Active adults love this community as it provides the resort style comforts of a swimming pool, hot tub, loads of activities, fitness room, and much more.
Schedule A Tour at An Active Adult Retirement Community
When it comes to choosing a retirement community, seeing is believing.  It's important to go and see the condition of the communities you're considering, meet the staff, taste the food, and get a feel for where you're considering living.  SLS Communities offers an active retirement lifestyle for seniors at 4 of their Arizona retirement community locations. 
For more information about scheduling a tour please call 480-348-0300.