What Are Some Benefits of Assisted Living?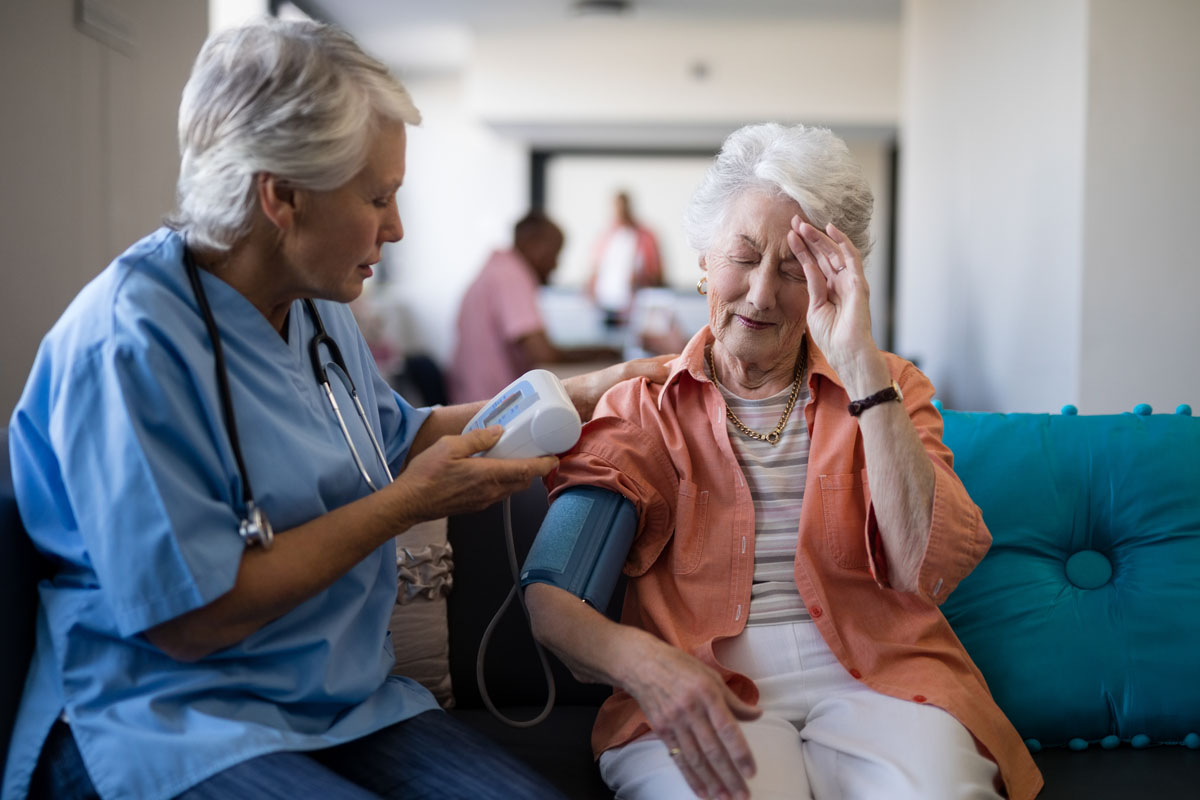 Do you want to find out more about "what are some benefits of assisted living?", if you are, keep reading to learn more about the benefits of assisted living. When you are making the decision to move your loved one into an assisted living facility, it is usually hard for everyone involved. Today's loved ones are met with a ton of choices when it comes down to finding new living arrangements.
Making a move to assisted living can feel scary, overwhelming, and just plain difficult. It can mean rifling through decades of household items, saying farewell to a family home, and the end of a chapter in life.
It is also is the start of a brand-new journey with brand new opportunities and new adventures awaiting today's seniors each day.
8 Benefits Of Assisted Living
Prevent Social Isolation
Seniors living that are alone face a higher risk for social isolation and increased feelings of depression and loneliness. In an assisted living facility, seniors live in community-like surroundings with friends and staff encouraging involvement in social events. Our communities have lively and diverse activity calendars that allow residents to start new hobbies, join fitness classes, and possibly even travel to destinations they've never been before.
Around The Clock Professional And Compassionate Care
Residents in assisted living usually need help with activities of daily living, like dressing, bathing, taking care of their hygiene, medication assistance, and more. Our communities offer 24/7 care to ensure that needs are being met and each resident is getting the attention they need and deserve. Each staff member is trained to provide the care residents require in a way that protects their privacy and encourages dignity.
A Focus On Independence And Fun
Although these communities are wonderful places to receive personalized care, assistance is provided with a focus on independence and fun – making sure residents are doing what they can when they can do it. We are always here to extend a helping hand by providing assistance or maybe joining residents for a meal or an afternoon stroll.
Extended Free Time
It's time to put away the house cleaning, yard work, and home upkeep. Assisted living communities are designed to be hassle-free. Residents won't have to worry about cleaning, cooking, the mopping. It satisfies us to work for each of our residents, letting them catch up on a book trilogy, plan a trip across the state, take an interest in a new hobby, or invest more time in a lifelong dream.
Appetizing Meals
Meals in assisted living are specially created to benefit our senior's health. With nutritious meals prepared by highly trained chefs, residents in these communities enjoy savory meals that are not only good at promoting their health, but they taste good too. Additionally, elegantly designed dining rooms promotes mealtimes with friends, making each dinner, not just another meal but a fun social occasion.
Readily Available And Safe Transportation
When driving starts to become unsafe, or owning a car becomes too much of a bother, assisted living communities offer dependable transportation to local shopping, outdoor concerts, social events, and doctor or dentist appointments. Reliable transportation helps our residents get to where they need to go, as they need it.
An Investment In The Future
When moving into an assisted living, it is a move into a lifestyle that encourages healthy senior living and opens an abundance of options for the future if needs should ever change. Each of our residents has a personalized, custom care program that is regularly assessed by a medical team, making sure that any change in health is observed when it happens, resulting in early diagnosis and, in the long run, better treatment.
Peace Of Mind
All of these benefits work collectively to create the most significant benefit: peace of mind. Friends and loved ones of residents can rest easy, knowing their loved one is being well taken care of in a home-like environment where their needs are being met. Seniors themselves can rest easier too, with the understanding that they have a family in their community who is there for them, cheering them on, and helping them make the most of each day.
Find Quality Assisted Living Care With SLS Communities
If you're looking for the very best assisted living in Phoenix; SLS Communities can help!  We have 5 locations in the Phoenix Valley that seniors and their families can choose from. With great amenities such as meticulously manicured landscaping, swimming pools, theater rooms, on-site salons, and much more! SLS Communities delivers today's seniors the very best assisted living care services in the Phoenix, Arizona area.
Check out our locations below
For more information about assisted living and senior living services please call 480-348-0300.