How To Find An Assisted Living Facility?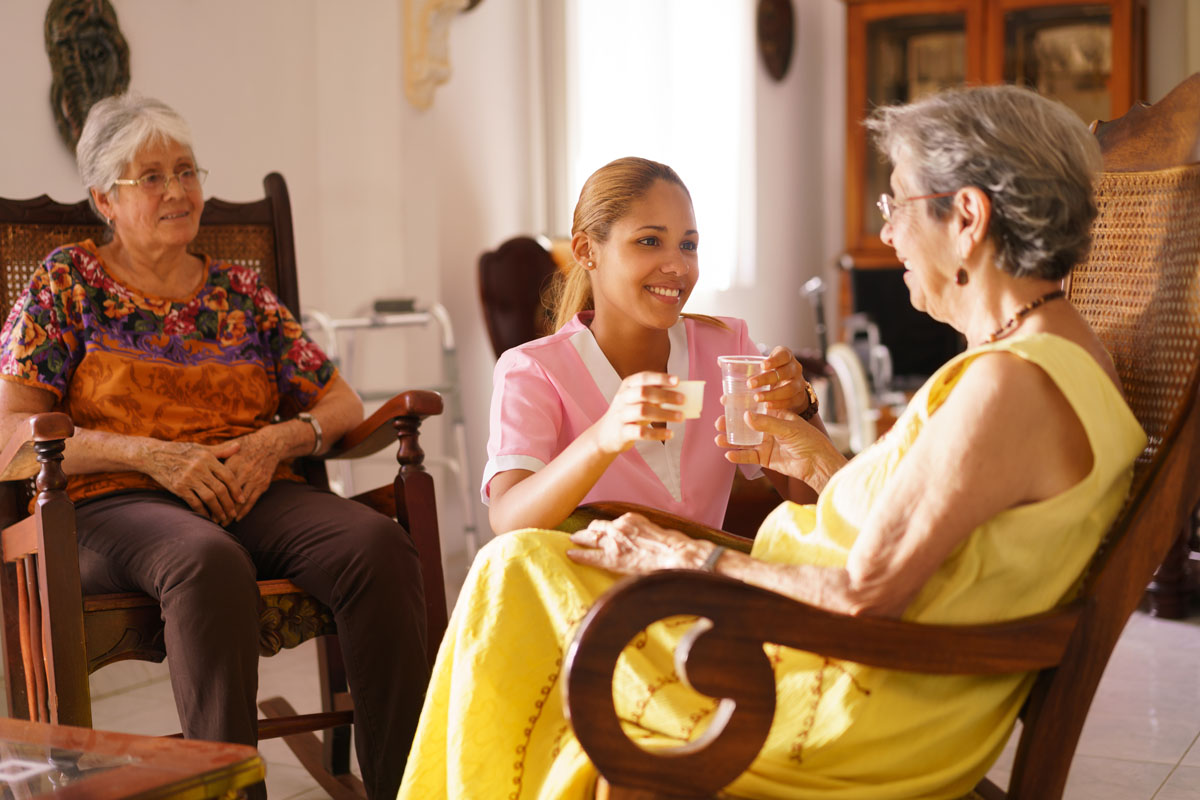 If you are searching for an assisted living facility, read on! This post will help make you make some of the most important decisions.
Choosing The Right Assisted Living Facility
With so many different facilities to choose from, the choice of which assisted living facilities shall I consider can be very intimidating. The good news is if you are prepared the search will be much easier. Consider these factors:
Decide what you want and need
Discover locations that match those wants and needs
Judge locations using multiple resources
Finding An Assisted Living Facility
Start by thinking of your own desires and needs and think about a preferred location. Is it important to be near local medical professionals and hospitals or would you rather have a place close to entertainment and shopping options? Or perhaps you may want to be near your grandchildren and children. Think about your living arrangements. Will you need an additional bedroom to entertain guests, or perhaps a patio or a small kitchen? Are any of these important to you, movie theaters, pools, putting greens, art studios, bars, salons and on-site cafe's? Lastly, work within a preset budget. Prioritize your list from your must have's and your want's to determine communities that may meet your requirements.
Questions When You Are On An Assisted Living Guided Tour
What background checks and training are required of staff?
What happens if I run out of my savings and available monies?
When would a resident be forced to move out of the facility?
Is there a medical professional or registered nurse available 24/7/365?
Can this community accommodate me if in the future I need a higher level of care?
 Do you hold my residence if I have a long term stay at a rehabilitation facility or long-term hospital stay?
How many apartments or rooms are currently empty?
How are services billed?
Do you participate in VA Aid and Assistance, Medicaid Medicare, long-term care insurance or any other payment program?
Can I see a contract that details all the rules, regulations and fees?
Can I have my own furniture and a pet?
May I continue to see my own physicians?
Can I leave and arrive at my convenience?
Are any activities prohibited in apartments or private rooms?
Checklist For An Assisted Living Facility Visit
Are the grounds well maintained? Is anything broken or run-down?
Do you see stains, dirt or smell odors? (An odor contained to a small area may suggest a recent accident, whereas an odor in a larger area suggests a problem.)
Are appropriate safety measures in place? (Look for grab bars, call buttons, emergency exit guides on walls, safety locks on doors and windows, overhead sprinklers and smoke detectors.)
Are the residents friendly, happy and well-groomed? (Ask residents how long they have lived there and how they feel about the facility.)
Do the residents seem board or willingly taking part in social activities?
Assessing An Assisted Living Facility
When you visit a facility, remember the staff need to sell you on their facility. They are not the best people for making a determination when you are making a decision. Speaking to residents and family members of people already living at the facility is a very good idea as is contacting the ombudsman covering the local area. If the facility is a Medicare provider, Medicare provides a five-star rating based on staffing, quality of resident care and health inspections.
Find Quality Assisted Living Care With SLS Communities
If you're looking for the very best assisted living in Phoenix; SLS Communities can help!  We have 5 locations in the Phoenix Valley that seniors and their families can choose from. With great amenities such as meticulously manicured landscaping, pools, theater rooms, on-site salons, and much more SLS delivers seniors the very best assisted living care services in Phoenix, Arizona.
Check out our locations below
For more information about assisted living and senior living services please call 480-348-0300.