Physical Games For Seniors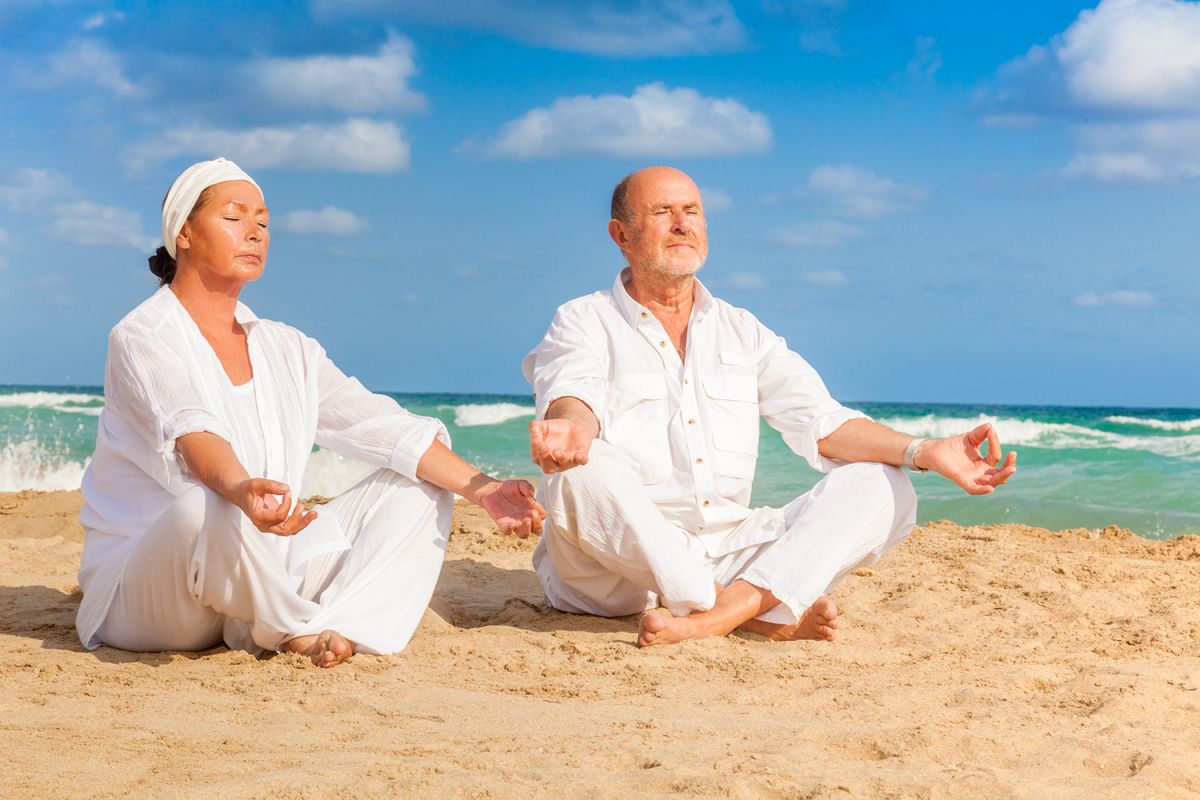 Most seniors love to stay active. Whether it's indoors or outdoors, activity is vital in independent and assisted living facilities. With a plethora of exercises and games available across the state, we've hand-picked some of the best physical games for seniors.
Yoga
Yoga is the perfect activity for the indoors or outdoors-man. This is a highly effective practice for senior citizens. Yoga is comprised of controlled body positions and stretches, with a goal of physical and mental well-being. The activity is perfect for participants looking to attain deep spiritual tranquility. This is one hobby that is great for the body and soul!
Health Benefits
There are numerous health benefits for yoga participants. Weight loss is, of course, at the top of the list. With the possible weight loss comes a more balanced metabolism, with a lowering of blood sugar and blood pressure. But, that's not all! Yoga can result in increased muscle strength, flexibility and better balance. Yoga, which is a practice believed to be more than 5,000 years old, has been shown to improve cardiovascular and blood circulation, as well.
Shuffleboard
Beginning in 15th century English pubs, this sport has constantly changed over time, but the goal has remained the same. This is one of the most popular sports to play for seniors because of its competitive, yet lighthearted nature. A player wins in shuffleboard when reaching a score of 15, but some bigger tournaments could require 21 points for a win. Alternating turns, each player slides four weights across an opponent's board. Sliding your weights to the highest available scoring area is the objective here. Players can also knock opposing weights off the board with their own weights or use them to protect their current score.
Health Benefits
Shuffleboard increases heart rate and reduces stress at the very same time. Another benefit is the obvious workout for various muscle groups.
Line Dancing
A simple way to take part in the recommended 30 minutes of aerobic exercise per day is by partaking in line dancing. The sport is great for the heart and it keeps its dancers healthy and in shape. If you're intimidated by dancing, there is no need to worry because line dancing is the perfect exercise for beginners.
Health Benefits
There are many health benefits in the world of line dancing. Improved stamina, posture and balance are just some of the benefits. The exercise can lower stress and improve stamina in the process. Avid dancers may see a lowered risk of osteoporosis, diabetes, heart disease and high blood pressure, as well.
Bocce Ball
This sport's history is fascinating! Dating back to ancient Egypt in 5200 B.C., bocce ball's popularity began to soar in Greece hundreds of years later. The sport made its way to Belgium, Flanders and Holland after that. Bocce ball took center stage during the first Bocce Olympiad held in Athens in 1896. It wasn't until the late 1980s that the sport officially took off in the United States, though. Open Bocce is the most played version of the game. Eight balls, plus a smaller ball (pallino) are shared between 2, 4, 6 or 8 players. A random player is chosen to throw the pallino first, then all participants try to get their ball closest to the pallino. The closest to the pallino receives one point after each round. Additional points are awarded when the leader's ball is closer to the pallino than any other opponent's shots. Once a total of 13 points is attained by one player, a winner is crowned.
Health Benefits
Ideal for stress relief, bocce ball can also improve mental stimulation and overall flexibility.
If you're looking for the very best assisted living in Phoenix; SLS Communities can help!  We have 5 locations in the Phoenix Valley that seniors and their families can choose from. With great amenities such as meticulously manicured landscaping, swimming pools, theater rooms, on-site salons, and much more! SLS Communities delivers today's seniors the very best assisted living care services in the Phoenix, Arizona area.
Check out our locations below
For more information about assisted living and senior living services please call 480-348-0300