New Years Resolutions For Seniors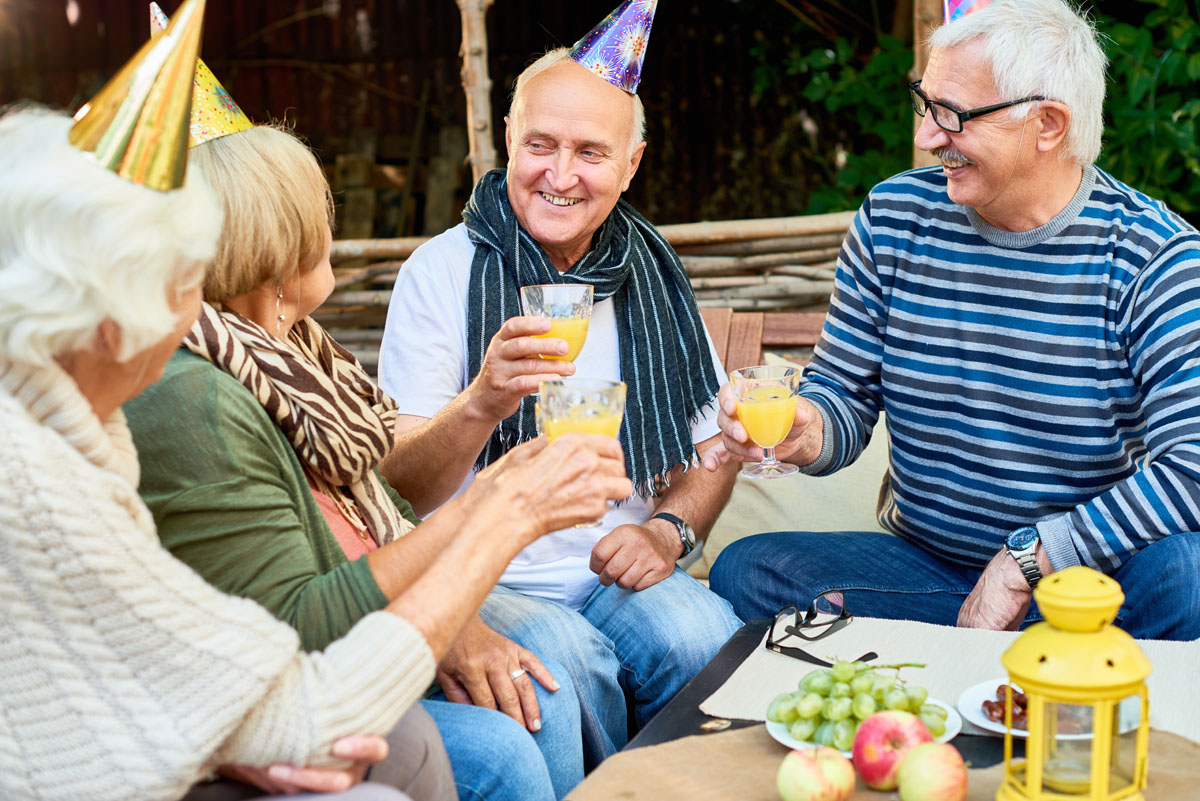 Happy New Year from all of us. New years resolutions are not just for young people. Check out these resolutions everyone (but especially seniors) can benefit from!
Seniors need at least 7 to 8 hours of sleep per night and should avoid napping in the daytime.
Around twenty percent of seniors suffer from anxiety or depression. Some symptoms can include tiredness, lingering sadness, not enjoying activities you used too and a lor of appetitie. You may also want to spend more time alone, be more irritable and find sleeping more difficult. If any of these last longer than two weeks, speak to a fmaily member or healthcare provider.
Quitting smoking will more than half your chances of getting heart disease. it wil lallow you to breate easier, sleep better and have more energy. Remember it can often take four or five attempts. But never give up!
Engage your mind more by playing games like Sodoku or crossword puzzles. Read more or join a discussion group.
Make sure you are doing all you can do to guard against falling over. Working out with an elastic band and/or walking more can greatly benefit your health as well as your strength and balance.
Keep an eye on your alcohol habits and consider drinking smaller glasses of your favorite tipple. Remember, it is advisable not to have more than 14 alcoholic drinks per week for men and 7 alcoholic drinks for women.
Ensure you regularly see your medical providers for routine screeningsand follow up visits with any specialists. understand the medications you are taking what what effect they have on you.
See if your insurance plan has a silver sneakers program that can get you into exercise classes that can help improive every physical aspect of your life as well as improving your mental health!
It may be time to start taking a multivitamin. Your healthcare provider can advise you which one would be best to get the most out of life.
If you're looking for the very best assisted living in Phoenix; SLS Communities can help!  We have 5 locations in the Phoenix Valley that seniors and their families can choose from. With great amenities such as meticulously manicured landscaping, swimming pools, theater rooms, on-site salons, and much more! SLS Communities delivers today's seniors the very best assisted living care services in the Phoenix, Arizona area.
Check out our locations below
For more information about assisted living and senior living services please call 480-348-0300.