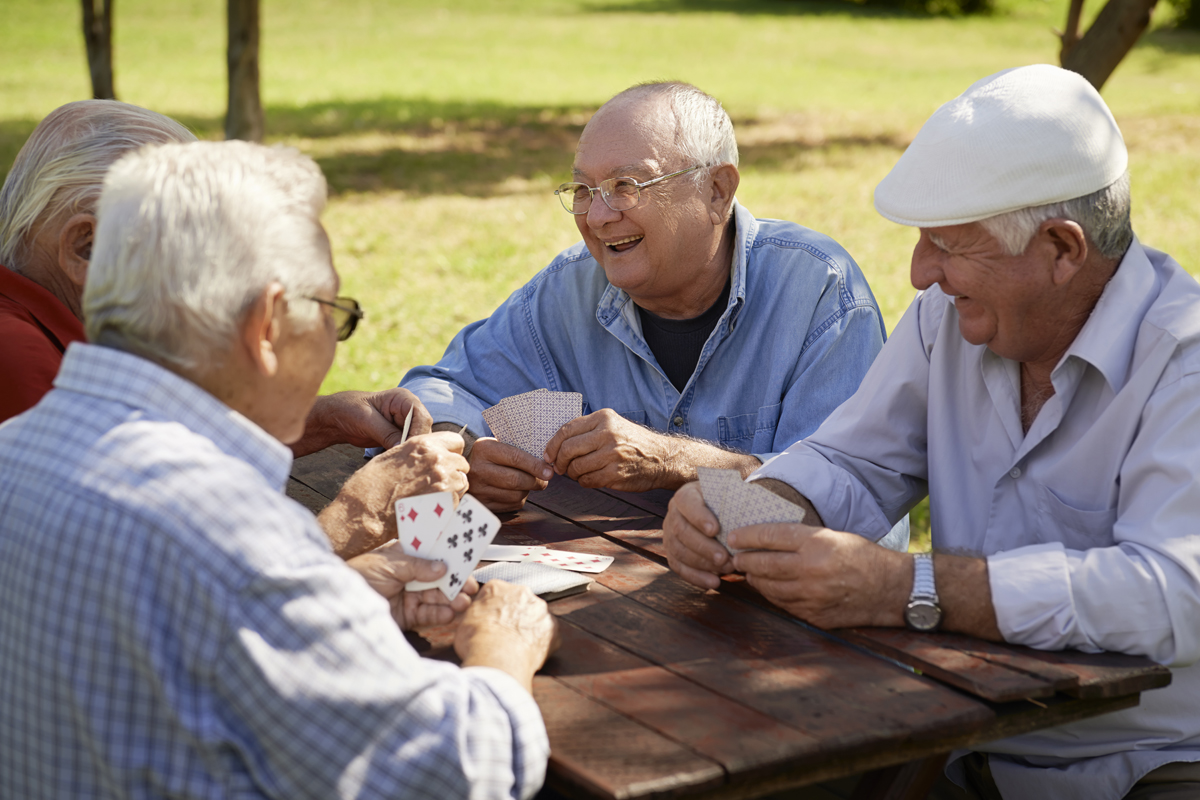 Are you searching for activities for seniors? This post should help.
1. Group Exercise Classes
Group exercises, such as yoga, Tai Chi or Feldenkrais, are social and fun ways to enhance flexibility, balance and is essential in helping prevent accident and/ or falls in seniors. Some facilities even provide chair exercise programs, and some other facilities, water exercise programs, which may appeal to seniors dealing with arthritis.
2. Walking Clubs
Walking throughout the community is an easy way for seniors to keep active, and when walking with others it's an easy way to make friends. Some facilities can even arrange transportation so that walking club members can walk in nearby parks or designated walking areas.
3. Gardening Clubs
Gardening is an excellent way for seniors to get outdoors, stay active and socialize with others. When gardening, planting and weeding can help seniors unwind and relax; but not only that, they get to reap the benefits of their efforts: gorgeous flowers and scrumptious veggies.
4. Book Clubs
If the senior in your life is has been or is an avid reader, chances are they will love the opportunity to share their opinions about books they've read with other seniors. Not only do book clubs help seniors stay sharp, mentally alert and in touch with the rest of the world, they also add a huge social element.
5. Life Story Exercises
There can't be a more substantial activity for seniors than capturing their life story, by writing them down in a journal or by collecting their pictures and keepsakes together in a scrapbook — not only does it let them keep a part of their story, they get the opportunity to look back on their own life experiences.
6. Lectures and Continuing Education Classes
Increasing one's knowledge base is a great way for seniors to keep themselves mentally alert and involved. To help with this, some facilities offer on-site lectures or continuing educational classes while others can arrange for their residents to utilize the academic and offerings of nearby colleges or universities.
7. Art Classes
For seniors who have worked hard all of their lives just to make a living, retirement usually opens the door to newly discovered creativity. Using watercolor and acrylic painting as well as sketching and drawing are all top priorities on the list of artistic expression and making art in a group type setting can be a pleasant way to socialize with others.
8. Pottery and Ceramics Classes
Crafts such as pottery or ceramics are also usually high on the activity list of retirement facilities. Shaping wet clay allows seniors a release for their creativity and gives them inspiring hands-on learning opportunities that can be perfect for seniors that have low vision.
9. Jewelry Making
Designing and making jewelry is another enjoyable craft that can help seniors enhance their fine motor skills and gives them an outlet for their creative side – as an added bonus the seniors get the benefit of wearing, giving them as gifts, or maybe even selling the jewelry they create.
10. Music
What can be more refreshing for seniors than making or listening to music? Senior retirement communities integrate music into the lives of their residents in a lot of ways. Not only do they bring musicians in for on location concerts, and they like their seniors to make their own music by singalongs or through karaoke.
11. Music Therapy
Music has great healing power, but particularly for those who suffer from dementia. Some assisted living facilities, specifically those dedicated to memory care, hire trained musical therapists to entertain its residents and provide small-group mental stimulation. In some facilities, seniors that have a background in musicianship can even partake in to provide entertainment or music therapy for their friends, family, and neighbors.
12. Pet Therapy
Rubbing a dog's belly typically makes a lot of us feel warm and fuzzy inside, and it's especially comforting to those who had to give up their pets when they had to move into a retirement facility. Pet therapy plans that bring in dogs to snuggle with seniors can fill that gap.
13. Outings
Even though there is a lot to do inside a senior living facility, plenty of seniors love the chance to participate in group outings. To help with this, retirement facilities take seniors on day trips to libraries, concerts and sports events as well as arranging seasonal trips such as viewing the holiday lights prior to Christmas.
14.Wii Sports
The senior in your life may not be able to shoot a basketball anymore, but the Nintendo's Wii allows your senior move their body instead of pushing buttons or using a joystick, is a nice alternative. There are a ton of games your sports-minded senior can play, including tennis, bowling, golf and the previously mentioned basketball.
Find Quality Senior Living SLS Communities
These are just some of the reasons people love retiring in Arizona.  Share with us the reasons you've loved visiting Arizona or why you love living in the state!  If your considering retiring in Arizona don't forget to check out the senior living services we provide.  In addition to assisted living we offer independent living, memory care, and home care services in the state of Arizona.  All of our service are rendered by the highest trained and skilled senior care providers whether at one of our locations or in senior's own homes.
Source:
Pollock, Kris. "Beyond Bingo: 14 Activities for Elderly People That Aren't Boring." Beyond Bingo: 14 Activities for Elderly People That Aren't Boring, The Arbor Company, 13 Apr. 2018, blog.arborcompany.com/14-activities-for-elderly-people-that-arent-boring.
Find enjoyable activities for seniors at Desert Winds Retirement Community.