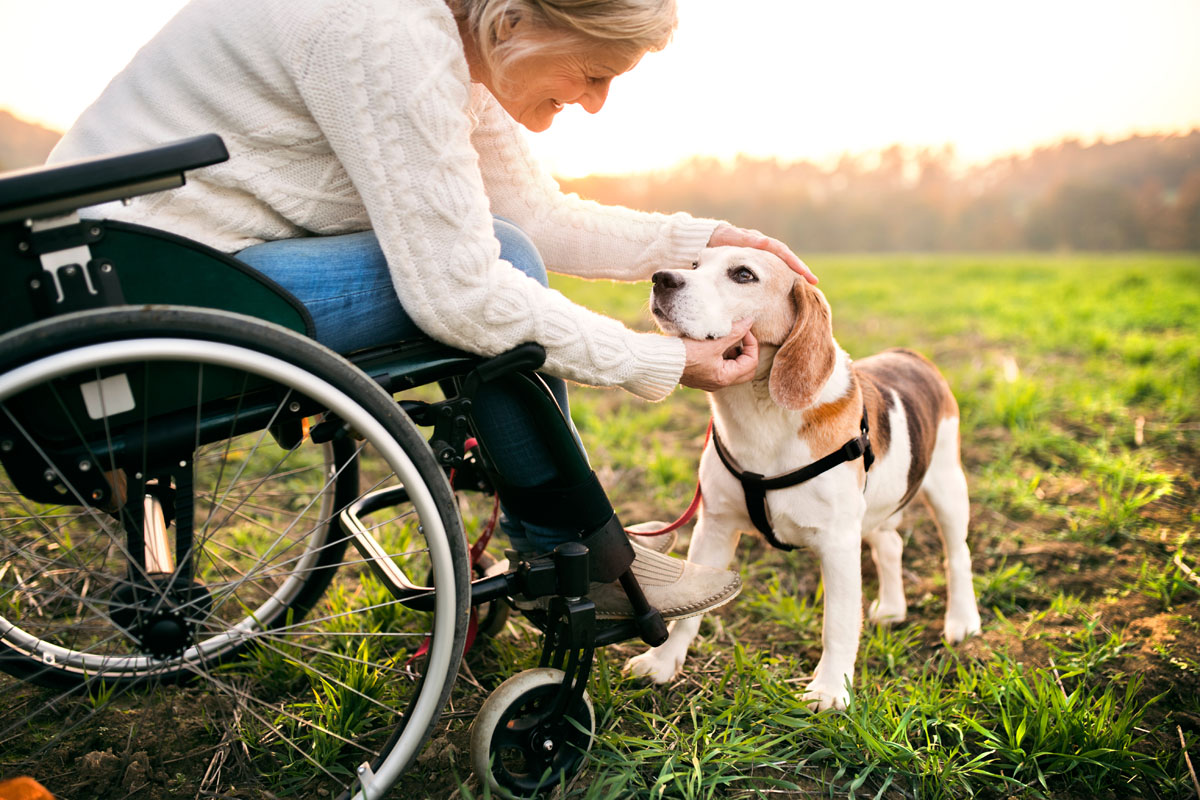 Moving from your home to assisted living can be overwhelming especially if you are going to lose your beloved pet. But some assisted living facilities are pet friendly. There may be some restrictions as to the kind of pet, the size and the number of pets, so read on to learn more.
Pet Ownership Benefits For Seniors
It is a fact pets are good the emotional and physical wellbeing of a senior. it helps them to live longer, happier and healthier. Pets give seniors a further sense of purpose, helps them retain an active lifestyle and has proven social benefits. Other pet ownership benefits include:
Stress reduction
Depression reduction
Greater spontaneity
Mental stimulation
Lowers cholesterol
Lower blood pressure
Decreases loneliness
Increased learning
Higher survival rate following a heart attack
Higher spirits for those with a memory impairment
Better self-esteem
Pet Friendly Senior Housing
As of the fall of 2017, 78% of senior communities welcomed pets and that number is increasing for assisted living communities as well. More senior comunities and assisted living facilities are realizing pet ownership is important and some even have "community" cats and dogs and even pet chickens! Some are even starting to offer grooming anda pet care among its extra services. However there may be weight limits for your pet and a maximum number of pets allowed as wel las a fee or additional deposit.
Pet-Friendly Community Questions
What are current ruels regarding pets?
Is there a safe area to take your dog or cat for a walk?
Is there a place for your pet to do its business?
Is the pet area well-lit at night?
How much of a deposit or fee is required upon move-in?
Are the rooms in your unit large enough for a pet?
Find Quality Assisted Living Care With SLS Communities
If you're looking for the very best assisted living in Phoenix; SLS Communities can help!  We have 5 locations in the Phoenix Valley that seniors and their families can choose from. With great amenities such as meticulously manicured landscaping, swimming pools, theater rooms, on-site salons, and much more! SLS Communities delivers today's seniors the very best assisted living care services in the Phoenix, Arizona area.
Check out our locations below
For more information about assisted living and senior living services please call 480-348-0300.