Christmas Ideas In Assisted Living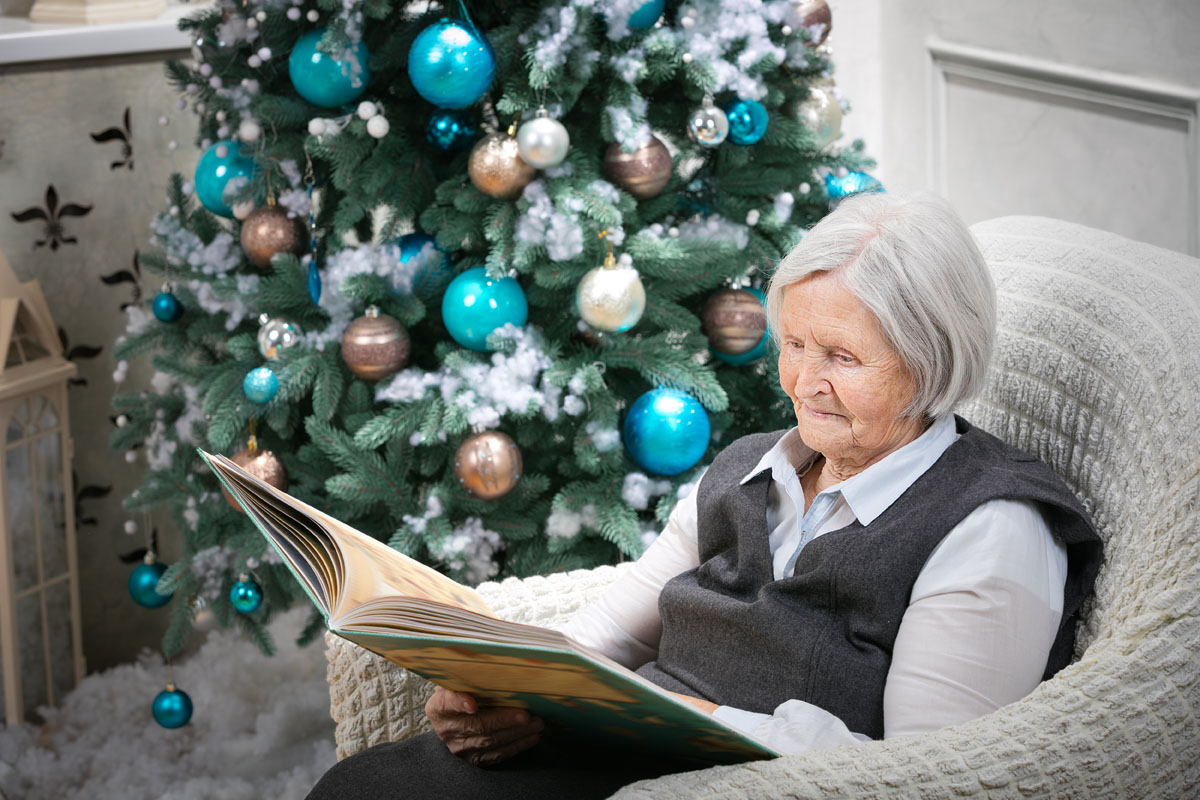 Have a senior friend or family member in assisted living. here are some ideas to celebrate Christmas with them!
From classics like It's a Wonderful Life, Miracle on 34th Street and White Christmas to more contemporary favorites like The Santa Clause, Elf, and Scrooged, there are near-endless movies to choose from when it comes to planning a day or night of film viewing fun.
Many seniors enjoy arts and crafts, and there's no better time todo this than during the holidays. Host a class or workshop on wreath-making, gift-wrapping, gingerbread house-making or an alternate holiday-themed activity.
While their physical and financial capabilities may have changed, many older adults still enjoy shopping for gifts for the special people in their lives. For residents who are mobile, a group trip to the local shopping mall can be a fun and fulfilling outlet. But even residents who aren't up for venturing off-premises can still get in on the shopping action thanks to the internet and some assistance from caregivers, if necessary. Some assisted living communities even host their own holiday stores offering residents the experience of shopping without the hassle of dealing with crowds and long lines.
Many older adults feel isolated from friends and family members during the holiday. Prevent this situation by welcoming loved ones to join in the fun whenever possible. Family members can help with everything from decorating common spaces to sharing in special meals.
Encourage seniors to don Santa hats and Christmas sweaters while coming together for a holiday-themed sing-along featuring everything from cheerful ditties like "Rudolph the Red-Nosed Reindeer" to nostalgic oldies-but-goodies like, "I'll Be Home for Christmas." Hand out the lyrics so everyone can sing along — even if they've forgotten the words.
Even the most "bah humbug"-inclined seniors will be unable to resist the mood-boosting impact of Christmas music. Spinning holiday tunes in the dining hall and other communal spaces is a simple way to lift spirits while also promoting a sense of community among residents.
Who doesn't love a beautifully decorate mantle or sparkling string of twinkle lights? Just because older adults may no longer be living independently doesn't mean they can't benefit from some holiday cheer in the form of Christmas decorations. Small artificial trees, sprigs of mistletoe, and stockings are just a few of the way to dress up senior living spaces for the holidays.
If you're looking for the very best assisted living in Phoenix; SLS Communities can help!  We have 5 locations in the Phoenix Valley that seniors and their families can choose from. With great amenities such as meticulously manicured landscaping, swimming pools, theater rooms, on-site salons, and much more! SLS Communities delivers today's seniors the very best assisted living care services in the Phoenix, Arizona area.
Check out our locations below
For more information about assisted living and senior living services please call 480-348-0300.