How Much Does Assisted Living Cost In Peoria, AZ?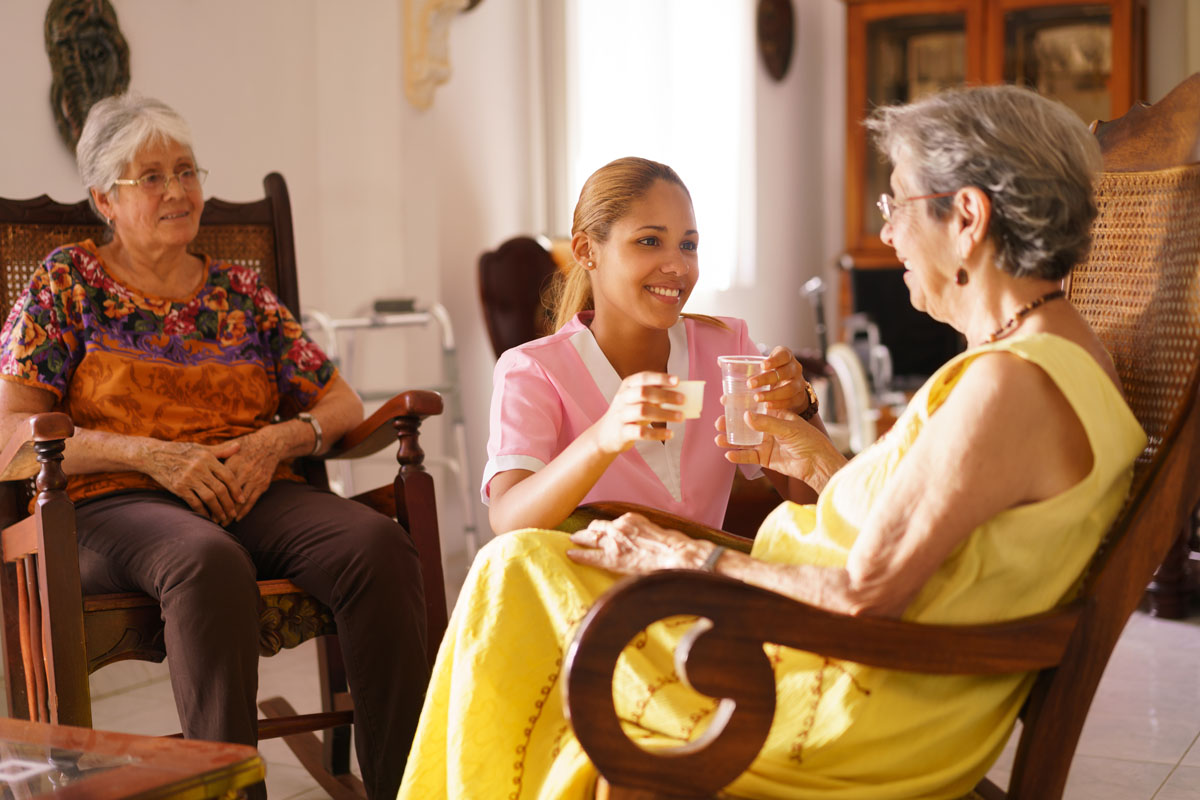 The average cost of assisted living in Peoria, AZ is $2,948 per month in 2020 according to Desert Winds Retirement; with low costs ranging around $2,446 and high costs around $3,447. This is a lower cost than the national average of $3,340. Cheaper nearby cities include Surprise with an average assisted living cost starting at $2,503. Arizona assisted living costs average $3,500 statewide.
How To Pay For The Cost Of Assisted Living In Peoria, Arizona
Aid and Attendance Allowance
Wartime veterans that are 65 and older, or their surviving spouse, may be able to receive a tax-free monthly monetary benefit that will pays for assistance with activities of daily living that are received in the home, nursing home, or assisted living facility. The financial assistance can be as much as $2,984. The amount depends on the applicant's status (surviving spouse, single, married, or both veterans and married).
Unlike some of the other financial assistance programs for the elderly that pays the facility or caregiver, this program pays the veteran or their surviving spouse directly. For income limits as well as more in-depth information about Aid and Attendance, click.
Low Income Home Energy Assistance Program (LIHEAP)
LIHEAP helps pay electric or gas bills, past due bills, utility deposits, late fees, or reconnection fees. This financial assistance is available once every 12 months. Although funds are distributed on a first-come, first-serve basis, priority is given to seniors 60 or older, and certain others.
Click to learn more about this program, income requirements, and information on how to apply.
Non-Medical Home and Community Based Services (NMHCBS)
Seniors who are not eligible for the state's medical program, are 60 years of age or older, and need assistance with three or more activities of daily living or instrumental activities of daily living could get free assistance through the NMHCBS program. Some of the non-medical services covered by the program include adult day care, home meal delivery or meals at a senior center, housekeeping, personal care, respite care, and transportation. For additional information about the program, everything it covers, and how to apply, read the NMHCBS guide.
Assisted Living In Peoria With Desert Winds Retirement
20554 N 101st Ave, Peoria, AZ 85382
Desert Winds Retirement Community provides large studio, 1 and 2 bedroom apartments with plenty of space for our residents' clothing, furniture, and personal items. The two-story Assisted Living Facility is built around a courtyard that is a focal point for activities and also provides spectacular views from the apartments surrounding this lush garden setting. Gorgeous sunrise, sunset and mountain views are available from all apartments.