5 Low Stress Jobs After Retirement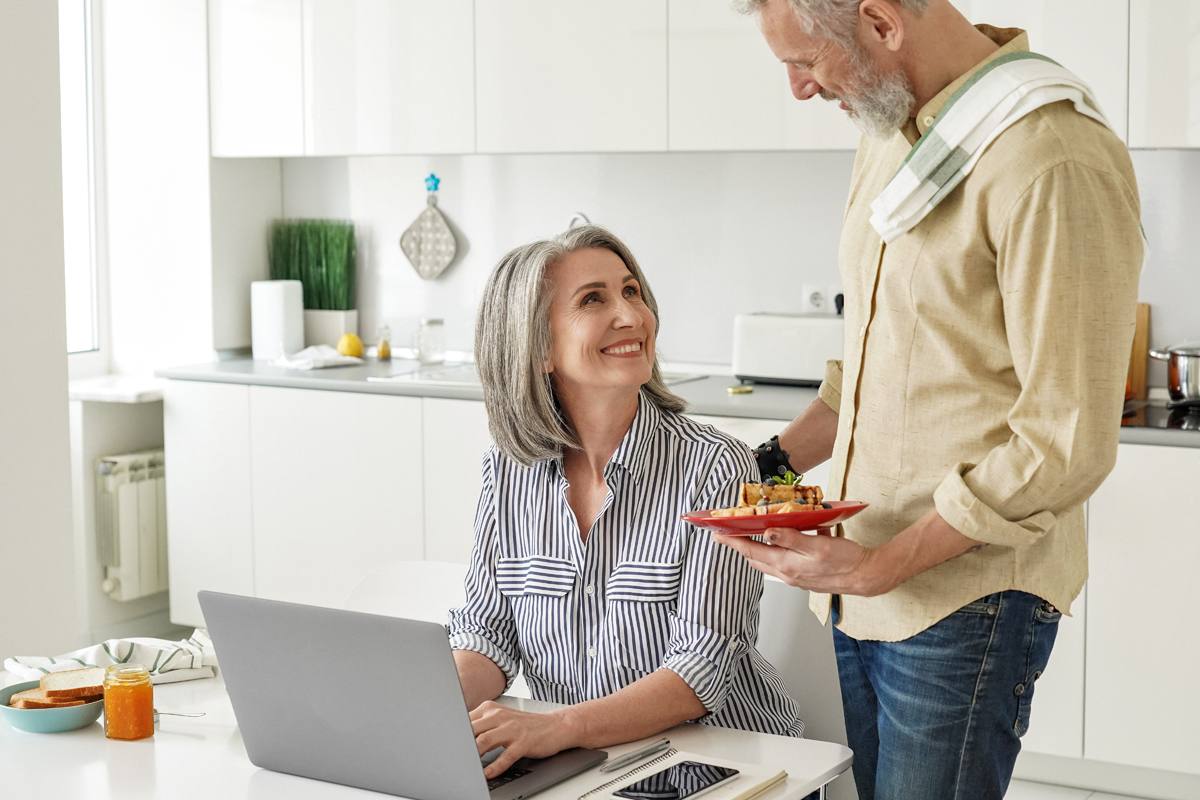 From data entry to writing, these are five low-stress jobs ideal for those currently enjoying retirement.
Best Jobs After Retirement
The beauty of all five of these jobs is they can be done from the comfort of your own home. During the coronavirus pandemic, more and more opportunities became available for at-home workers. This has been especially beneficial for seniors looking for some extra work.
Here's a list of the best low-stress jobs in 2021:
Writer/Editor
Career Coach
Customer Service
Consultant
Data Entry Position
Writer/Editor
For those with previous writing experience, this can be an ideal position. Even if you are simply looking to get your foot in the door or begin blogging, this is an excellent part-time choice. These days there are many positions available for experienced writers and beginners. Online bloggers are always in demand. This job may begin as unpaid, but it will give those seeking experience a valuable foundation. Younger writers will constantly look for guidance or feedback online. This is where an experienced editor really comes in handy. Depending on years of experience, this can be a very profitable part-time gig.
Career Coach
Speaking of the younger generation seeking guidance, consider the idea of becoming a career coach. You may have seen it all during the course of your long professional career. Giving the knowledge back to younger workers these days can be an incredible service. Thanks to online video platforms like Zoom and Skype, career coaching is something that can be easily done from the home. Retired seniors can provide invaluable guidance to the younger generation in need of career advice. Career coaching can include reviewing resumes and offering interview tips, as well.
Customer Service
Before you accept a role as a customer service representative, these positions generally require a few things from applicants. First, you must have a landline telephone and computer with high-speed internet. Most customer service roles will involve answering calls, emails and chats. You will answer customer questions and put your problem solving skills to work. If you meet all the requirements and enjoy interacting with customers, this may be the best position for you.
Consultant
Consultant is a very broad name for a role that could include a variety of tasks. Much like career coaching, consultant roles allow seniors to reflect on past work experiences and offer modern solutions for modern problems in the workplace. Consultant jobs are perfect for those with prior human resource or finance backgrounds.
Data Entry Position
If you are looking for an at-home position, but would rather not talk on the phone all day, data entry gigs could be a good fit. Those choosing to apply for data entry positions should possess a few qualities, though. You will certainly need to be tech-savvy, especially when dealing with constant updating. Test your skills before applying by taking typing lessons or classes online to get up to speed ahead of time.

More Articles About Retirement
Find Quality Assisted Living Care With SLS Communities
If you're looking for the very best assisted living in Phoenix; SLS Communities can help!  We have 5 locations in the Phoenix Valley that seniors and their families can choose from. With great amenities such as meticulously manicured landscaping, swimming pools, theater rooms, on-site salons, and much more! SLS Communities delivers today's seniors the very best assisted living care services in the Phoenix, Arizona area.
Check out our locations below
For more information about assisted living and senior living services please call 480-348-0300.