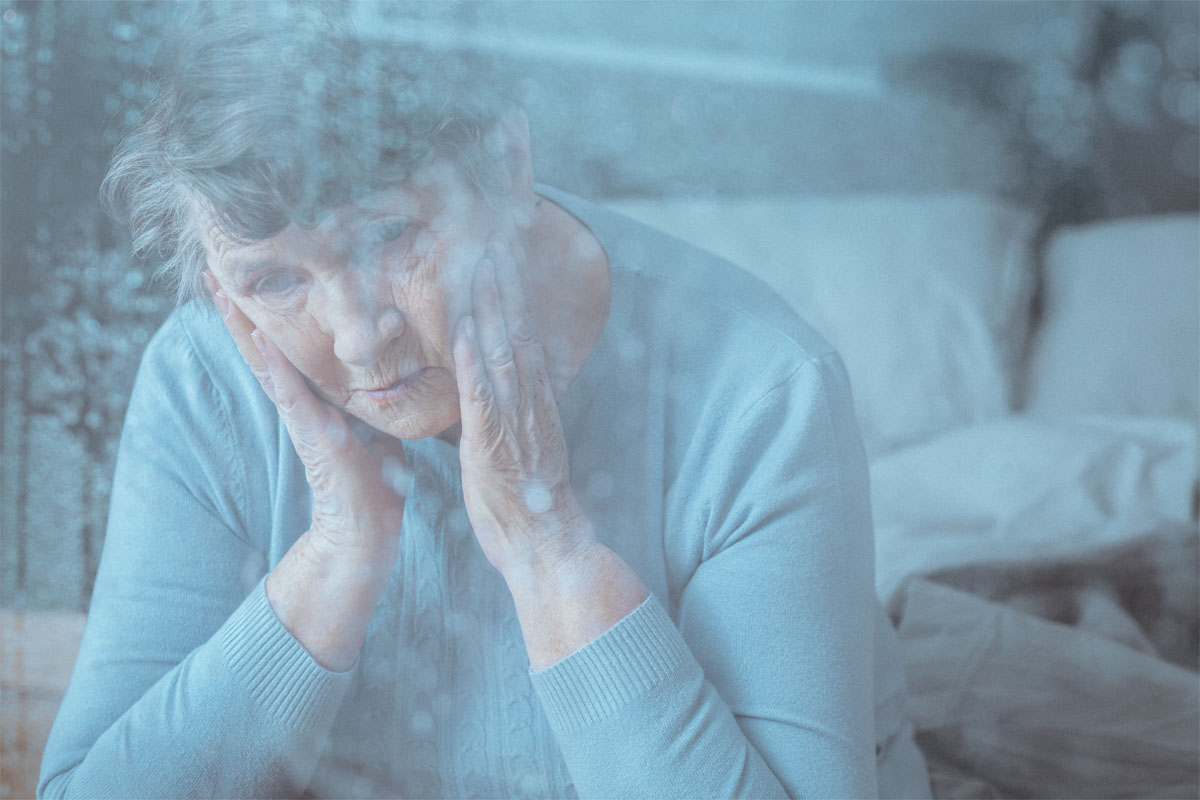 If your loved one's dementia is progressing, it may be time to shift from assisted living to memory care. The decision can be a difficult one, since there is no single guideline for deciding when it's time to make a change.
Transitions can be hard, particularly for those with dementia. You need to think about financial considerations, too, as the higher level of care at a memory care community usually comes with a higher price tag.
Selecting a community that helps residents make the change can make the decision easier. Families thinking about a senior living community for their loved one should consider what might happen if the loved one ultimately needs memory care. Continuous care in the same community offers great comfort to seniors and the people who love them.
The Difference Between Assisted Living and Memory Care
An assisted living community caters to seniors with a wide range of needs and conditions. In a memory care community, the community as a whole is designed around the individual needs of those with dementia. This means that memory care is a little more comprehensive. Your loved one will spend their days with highly experienced people at managing dementia and will soon become friends with other seniors living with the disease.
Other factors that make memory care unique include:
A focus on safety: Seniors with moderate to advanced dementia may wander or lose their ability to think acutely. Memory care communities are intended to keep them safe, without compromising their independence too much.
A more proactive method to socialization and activities: Dementia often means a loss of flexible thinking and socialization skills. Elderly living in assisted living usually can manage their own social lives. Those that are in memory care communities might need help socializing, choosing how to spend their days, and controlling their relationships.
Sharp awareness of sensory issues: Seniors with dementia can be overwhelmed by strange sights and sounds. They can also find great comfort in getting senses stimulated. Memory care communities work to keep seniors engaged and busy without making them seem overwhelmed or in danger.
Highly experienced team familiar with dementia: Dementia is more than simple memory loss. It can make it difficult in decision making, thinking clearly, and maintaining relationships. It can cause mobility issues and grooming difficulties. People who have an understanding of dementia know how to assist seniors facing these challenges.
Essential Questions and Considerations
There may not be a single time when you recognize the senior you love requires more thorough care. You may also be concerned that making the transition too soon will put your loved one in surroundings that are too restrictive or stressful. How do you make the decision? Think about some of the following:
If your loved one is living in assisted living already, talk with the people who interact with them on a daily basis. Inquire about your loved one's behavior. Has it changed? Is he or she still taking part in activities? Or is confusion starting to overwhelm your loved one?
Is your loved one happy? If your loved one is showing signs of depression, becomes isolated, or has stopped making friends, he or she may need additional support of memory care.
Does your loved one's dementia include symptoms other than their memory loss? If your loved one has started having trouble making decisions, behaving appropriately, or talking with others, a memory care community can certainly help.
Memory Care: A Way to Enjoy Your Relationship
The decision to transition to memory care comes down to one major concern: whether your loved one is content and leading the life they have earned. If your relationship is strained or they are lonely, they may need additional care.
Choosing the right memory care community will not cure your loved one's dementia. But it can assist your loved one in having a more normal life. Memory care communities support people with dementia by providing assistance with the skills dementia takes away from them. This can make life better for everyone, specifically caregivers. If you're feeling a little stressed and overwhelmed, know that memory care may be the answer.
Find Quality Assisted Living  And Memory Care With SLS Communities
If you're looking for the very best assisted living, memory care, and senior living services in Phoenix; SLS Communities can help!  We have 5 locations in the Phoenix Valley that seniors and their families can choose from. With great amenities such as greatly manicured landscaping, pools, movie rooms, on-site salons, and much more SLS delivers today's seniors the very best retirement care services in Phoenix, Arizona.