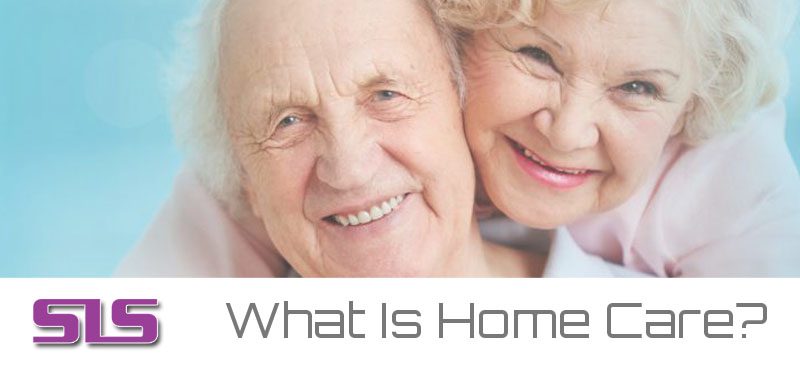 What Is Home Care?
If you're searching "What is home care?" you or someone you love is probably needing a little help around the house.  Home care provides a person who has special needs to remain in their home. This can be seniors, people with chronic illness, or recovering from a surgery or those with a disability. The following are offered with home care services:
Personal care: assistance with washing hair, bathing, and dressing.
Homemaking: yard work, cleaning, and laundry.
Health care: home health aide comes to the person's home.
Cooking or meal delivery.
You are able to receive nearly any kind of assistance within your home. There are types of community and care services that are free, or provide donations. Other types require a payment. There are times when your insurance or government programs will help with the expense of specific home care services.
Role of Home Health Care Professionals
Physicians are the head of interdisciplinary healthcare teams, these teams can include various roles, including nurses, social workers, therapists (i.e. physical, speech, respiratory, and occupational), home medical equipment suppliers, personal care aides, and informal caregivers (i.e. family members). While each member of a team is important, a physician has legal reasonability for determining the health care requirements of the patient. In addition, physicians certify, develop, and recertify care plans.
House Call Services
Currently, regulations enable physicians, physician assistants, and nurse practitioners to offer house call services to patients. House calls may provide healthcare providers with a better understanding of circumstances and in-home settings of the patient, allowing them to view and address any issues that would be overlooked with office visits. For instance, barriers could exist, like lack of railings or hallways are cluttered which prevents the patient from functioning as properly as possible.
In addition, home visits may result in identifying elderly abuse, caregiver burnout, or medication use that hinders the treatment or management of a diagnosed disease. House call services also benefit older patients which have challenges with getting to the office.
Are Home Healthcare Services Right for You?
Home healthcare services are beneficial, especially for those that require therapy, nursing, or other aide services. If you are going through one of the following, you may need home care assistance:
You are having issues moving around (i.e. after an accident, hospital stay, etc.)
You require wound cleaning, injections, or other treatments.
You require more understanding of your medical condition(s), how to accurately monitor your condition(s) (i.e. blood sugar or blood pressure).
You require assistance with dressing, bathing, or meal preparations.
You require emotional support and care during the final stages of terminal disease.
Some patients only require house calls or home care for a limited time, while others may ongoing house visits.
For those with Medicare to qualify for coverage, the patient has to be 'confined to their home'. This is described by Medicare as:
Your condition makes leaving your home hard, if not impossible.
Your condition does not require you to be bedridden.
You are able to leave the home for:
Visiting healthcare professionals
Attending religious services
The occasional outing, including walking around the block, family reunions, and other unique events, but not on a regular basis.
Home Care Limitations
The majority of older adults prefer staying at home. Although, there are conditions and situations that could develop that makes a facility or institution a more appropriate care plan. For instance, when caregivers are no longer able to provide the adequate care the older person requires. In addition, stress or caregiver burnout can make continuing home care unsafe for the older person.
If a patient's medical condition is serious, requiring frequent breathing treatments, testing, or intravenous medications, institutional healthcare could be the better option. Also, there are times when the conditions at home can become a barrier for continuing home healthcare services. Household issues stemming from alcohol, drug usage, lack of space for the proper equipment, unsafe neighborhoods, or environmental modifications are more risky.
The final aspect is, home healthcare is not always the most affordable action plan, and ongoing home care may become unaffordable due to out-of-pocket expenses. It is more likely that insurance covers healthcare services in an institutional environment or nursing facility.
Home Care by SLS Communities
Home care by SLS Communities is a service offered to help seniors stay in their hard won homes as long as possible. We strive to provide the same quality of care in the homes of our patients as we offer all of the residents in our facilities.  When seniors and their families are searching for quality senior living services such as home care SLS Communities delivers with compassionate, professional, and tailored services to fit the needs of each senior.  For more information please call us today at 480-348-0300
Back To Home