CONTACT US TODAY TO FIND THE PERFECT RETIREMENT COMMUNITY!
The Importance Of A Compassionate Staff In Retirement Living With 30-Year Veteran, Julie Robins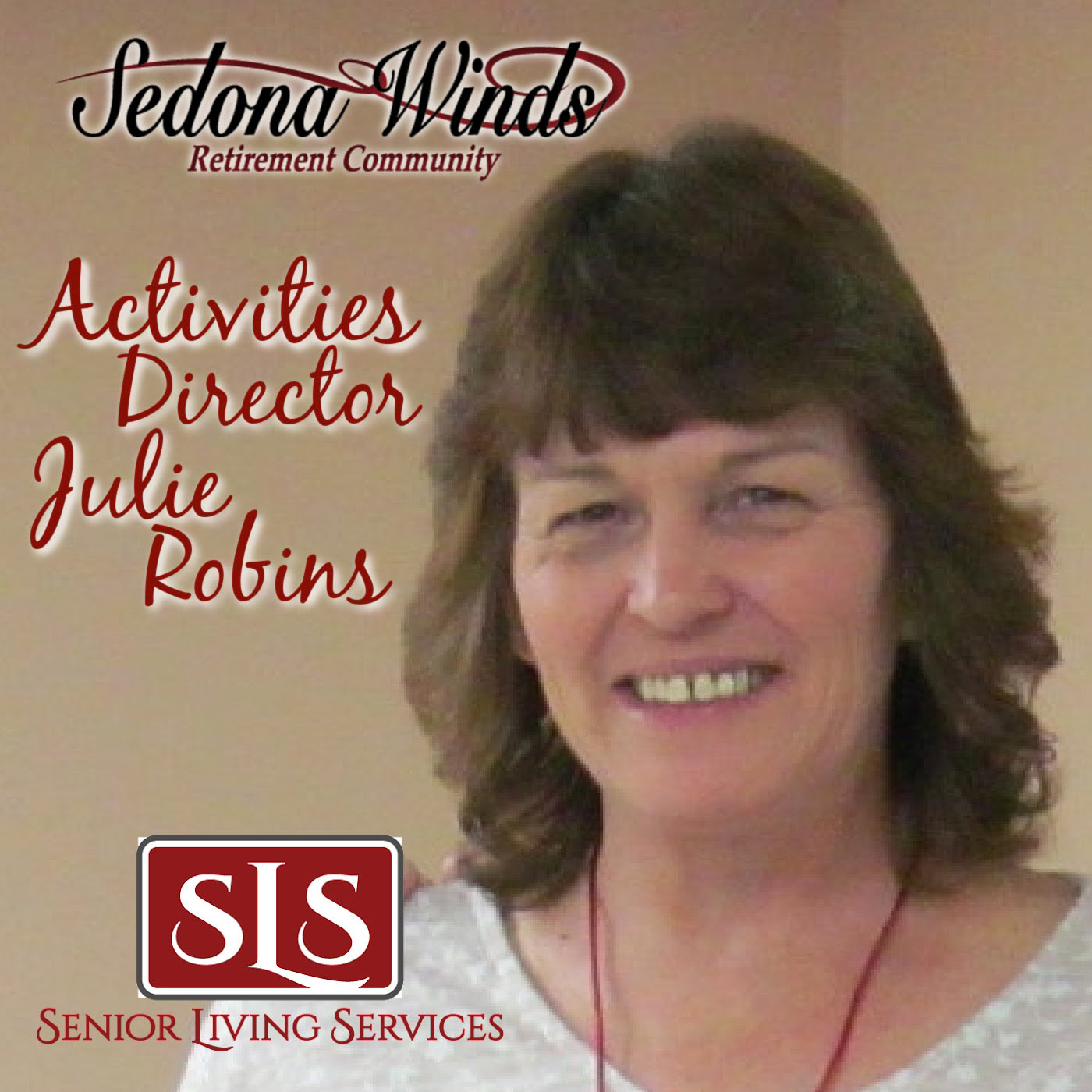 Show Description:  In today's episode of Senior Living Arizona, we meet Julie Robins, Activities Director of Sedona Winds, and witness a truly compassionate professional in the arena of retirement living.
Show Notes: Today's podcast offers a one-on-one conversation with Julie Robins, Activities Director at Sedona Winds Independent Living located in the glorious red rocks of Northern Arizona. Julie has been in that community through its various ownerships and has been working in the senior living industry for over 30 years. Her experiences, wisdom, and purpose are very apparent as she shares not only how she ended up working with Seniors but some of the most profound and special relationships she has had in her various roles including what it has been like to watch so many people over the years decline in health and pass away. We also get her advice on what people should look for when researching a retirement community, what kinds of activities make the biggest impact on residents as they age, the various types of activities and how they differ from Independent Living and Assisted Living, and of course, during the conversation, Julie's love for people and her level of compassion shine through. That is the best takeaway from this episode as it is a wonderful example of the type of staff member everyone in a senior community deserves.
RETIREMENT LIVING AT ITS FINEST | READ & WRITE REVIEWS HERE!