CONTACT US TODAY TO FIND THE PERFECT RETIREMENT COMMUNITY!
Culinary Art In Retirement Living With Chef Abraham Williams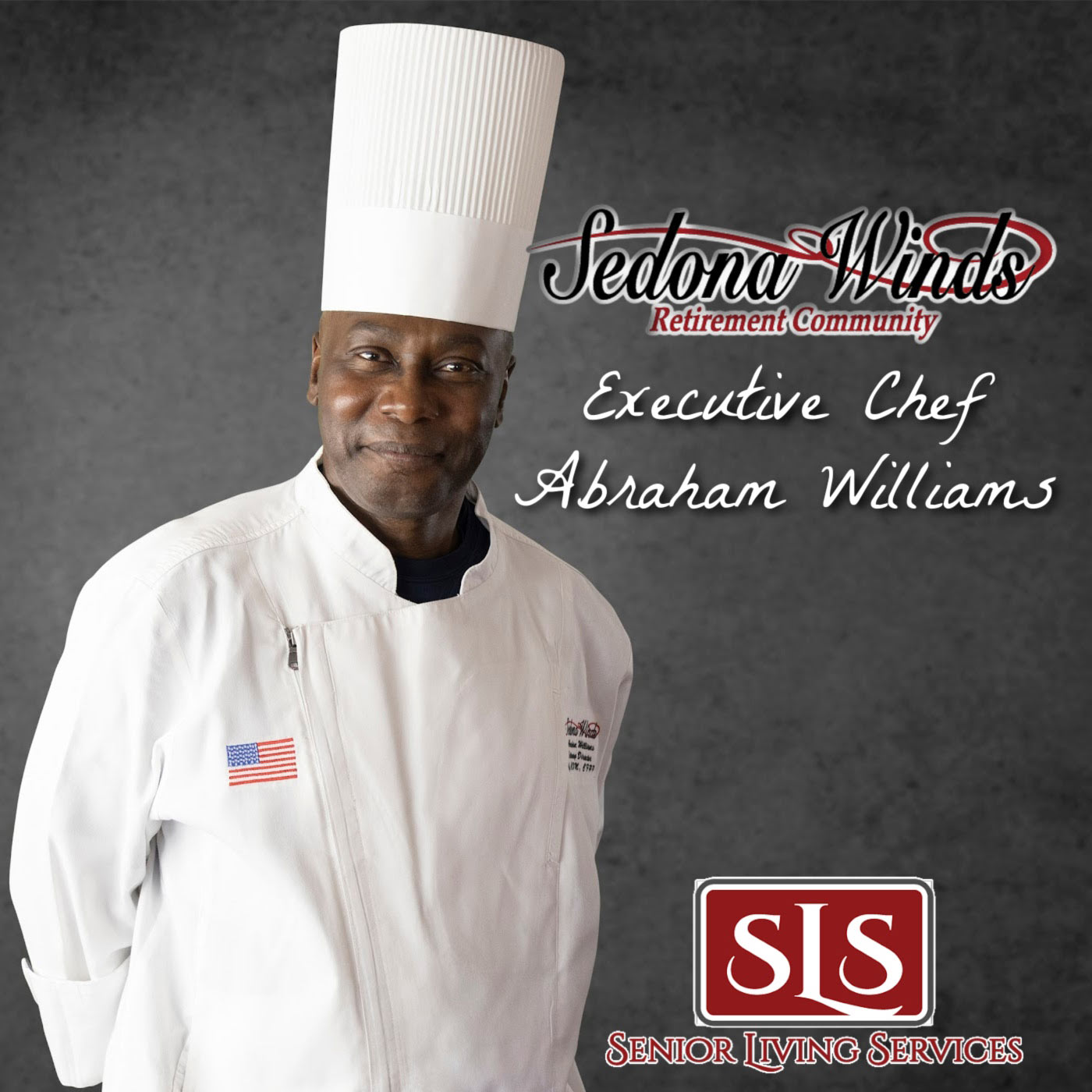 Show Description:  In this episode of Senior Living Arizona, learn from "seasoned" professional, Chef Abraham Williams, what to look for when it comes to dining and meal offerings when searching for a quality senior community for yourself or a loved one.
Show Notes:  Today's episode of Senior Living Arizona offers a straightforward conversation with Chef Abraham Williams from Sedona Winds Independent Retirement Community which is located in the incredible red rocks of Northern Arizona.  Chef Abe has been with this company for over a decade and has served thousands of residents who have always given fabulous reviews of the menu at Sedona Winds…especially brunches and holidays which spare no expense and offer items such as lobster, crab legs, salmon, duck, beef tenderloin, bbq ribs, excellent soups, Blintzes, Buttermilk Pancakes, French Omelets and so so much more!
This discussion includes some fun facts about Chef Abe's background in his 40+ years of culinary experience and specifically what it's been like as a Chef in the retirement housing industry.  Chef Abe shares what certifications he has gained and why they are important in his role when menu planning for residents, how the menus differ from Independent Living to Assisted Living and why, what a well-run kitchen looks like, and the challenges and rewards of serving the senior community.
RETIREMENT LIVING AT ITS FINEST | READ & WRITE REVIEWS HERE!